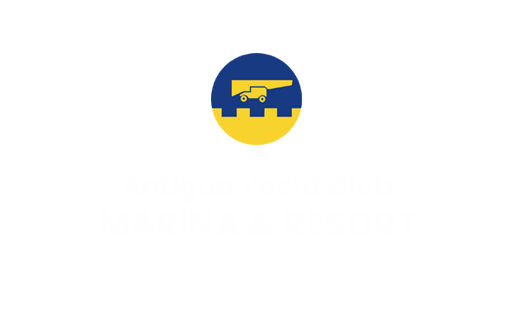 About the Marina
---
Situated in Falmouth Harbour, the Antigua Yacht Club Marina is ideally located among shops, boutiques and restaurants. The historic Nelson's Dockyard is just a few minutes walk away as well as the beautiful "Pigeon" beach.
Boats drawing up to 25 feet are able to be accommodated stern to/alongside and all berths have water and electricity (110, 220, 380 Volts up to 400 amps). The AYC Marina features an exclusive on the water complex which includes a gourmet Restaurant, a Travel agent, chandlery, 2 cafes, supermarket and liquor store, 3 boutiques, a gym and much more. The AYC Marina offers duty free fuel facilities and a new system of delivering fuel that allows you to pump directly to your slip at up to 400 liters per minute.
---
The AYC Marina hosts the Antigua Classic Yacht Regatta in April followed by the Antigua Sailing Week.
---
Wi-Fi is available throughout the entire property
---
---
See Dockage Rates
---
Stern to the dock:
Length Range
Without Credit Card
With Credit Card
Up to 75 ft
US$2.50 / ft
US$2.60 / ft
76 ft to 99 ft
US$3.00 / ft
US$3.15 / ft
100 ft to 140 ft
US$3.50 / ft
US$3.65 / ft
Over 140 ft
US$4.00 / ft
US$4.20 / ft
Tenders under 75 ft
US$2.00 / ft
US$2.10 / ft
Catamarans
Apply above dockage rates to length x 1.5
Alongside the dock:
| Length Range | Without Credit Card | With Credit Card |
| --- | --- | --- |
| Up to 75 ft | US$3.75 / ft | US$3.90 / ft |
| 76 ft to 99 ft | US$4.50 / ft | US$4.70 / ft |
| 100 ft to 140 ft | US$5.25 / ft | US$5.50 / ft |
| Over 140 ft | US$5.50 / ft | US$5.75 / ft |
| Tenders under 75 ft | US$3.00 / ft | US$3.15 / ft |
---
- Other Rates -
| Length Range | Without Credit Card | With Credit Card |
| --- | --- | --- |
| Up to 75 ft | US$10.00 / Daily | US$10.50 / Daily |
| 76 ft to 150 ft | US$15.00 / Daily | US$16.00 / Daily |
| 151 ft to 200 ft | US$25.00 / Daily | US$26.00 / Daily |
| Over 201 ft | US$30.00 / Daily | US$31.00 / Daily |
| Up to 75 ft | US$40.00 / Weekly | US$42.00 / Weekly |
| 76 ft to 150 ft | US$85.00 / Weekly | US$89.00 / Weekly |
| 151 ft to 200 ft | US$110.00 / Weekly | US$115.00 / Weekly |
| Over 201 ft | US$130.00 / Weekly | US$136.00 / Weekly |
AYC Marina Gym
Phone: +1 (268) 460-1544
Dockside Liquors & Supermarket
Phone: +1 (268) 463-9000 VHF: channel #68
ABSAR Medic Station
Phone: +1 (268) 720-3992
Bars, Cafe's & Restaurants